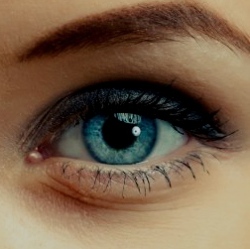 Neurotechnology company MindMaze announces a thought-powered virtual reality game system called MindLeap. Based on its a system developed for use in medicine, MindLeap detects brain and muscle activity, using mind power along with motion-capture cameras for gameplay in both virtual and augmented reality.

The Switzerland-based company rides the towering VR wave led by Facebook's Oculus with today's accompanying announcement that it closed an $8.5 million angel-funding round, which it will use to build on its efforts in the medical field, where its technology accelerates recovery in patients with neurological deficits. It plans to bring this brain-powered virtual reality control to gamers for the first time with MindLeap.

MindMaze says that this system introduces a new way for players to experience the games they already know. The head-mounted display that contains the "NeuroGoggles" and 3D motion cameras should be available in the coming months. This controller-free, brain-powered, latency-free VR will be available on multiple game platforms, including the Xbox and PlayStation (though MindLeap wouldn't say if it meant the PlayStation 4 and Xbox One or older systems), iOS, and Android.

The engine behind MindLeap will be available to game developers via an SDK in the coming months, says MindMaze, with the system itself arriving late this year. MindMaze founder and CEO Dr. Tej Tadi says that the human brain has the jump on any given movement. The decision to, say, move an arm comes milliseconds before the action takes place. Being able to track brain and muscle activity lets the company tune into the signals that would go out to an arm to make it move.

The neurobiologist explained that motions, movement, everything you see and touch, and more are all integrated in one place in the brain, and MindMaze tracks signals originating from there.

It seems that the timing of the signals from this place in the brain is a key part of MindMaze's technology. Tadi says that we know that sense of touch takes 20 milliseconds to relay to the brain, or that vision comes in at 70 milliseconds. Knowing these set timings "enables this experience perfectly," he says.