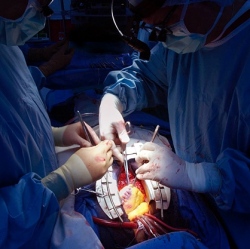 IBM has announced that its Watson artificial intelligence system will soon have the ability to 'see' by bringing together Watson's advanced image analytics and cognitive computing system with data and images obtained from a medical imaging management platform.

IBM plans to acquire Merge Healthcare Incorporated, a provider of medical image handling and processing, interoperability and clinical systems designed to advance healthcare quality and efficiency, in an effort to unlock the value of medical images to help physicians make better patient care decisions.

Merge's technology platforms are used at more than 7500 US healthcare sites, as well as most of the world's leading clinical research institutes and pharmaceutical firms to manage a growing body of medical images.

According to the press release, the vision is that these organisations could use the Watson Health Cloud to surface new insights from a consolidated, patient-centric view of current and historical images, electronic health records, data from wearable devices and other related medical data, in a secure environment.

"As a proven leader in delivering healthcare solutions for over 20 years, Merge is a tremendous addition to the Watson Health platform," says John Kelly, senior vice president, IBM Research and Solutions Portfolio.

"Healthcare will be one of IBM's biggest growth areas over the next 10 years, which is why we are making a major investment to drive industry transformation and to facilitate a higher quality of care.

The acquisition bolsters IBM's strategy to add rich image analytics with deep learning to the Watson Health platform, in effect, advancing Watson beyond natural language and giving it the ability to "see."

Medical images are by far the largest and fastest-growing data source in the healthcare industry and perhaps the world, IBM researchers estimate that they account for at least 90% of all medical data today.