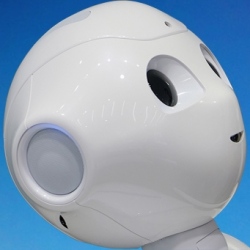 Conversational interfaces may already seem groundbreaking, but we are only seeing the tip of the iceberg. The real disruption will take place in the business world. Even though business bots are just gearing up, they will soon be influential enough that we can expect them to disrupt competition.

Here are the first five A.I. "employees" you will hire:

1. Obie will train your new hires

Platform: Slack

Obie launched this past May to make sure that your team stays competent and up-to-speed. Obie onboards new hires, teaches them complicated workflows, and answers their questions. The A.I. builds a knowledge base that persists even after key employees have left the company. Plus, the more it is used, the more knowledgeable Obie becomes.

2. Howdy will become your office manager

Platform: Slack

Available since last October, Howdy aims to automate tasks related to office management. It collects lunch orders, checks in with team members, and provides summaries of meetings. It can even learn custom questions you would like the team to answer, collect responses, and present them to management.

3. Wanda will be your new assistant buyer

Platform: Skype, Slack, WeChat

Wanda will launch in early 2017 and will be capable of making purchases on behalf of a company. This A.I. handles all aspects of a purchase, from requisition to approval, and follows up on the process through accounting. Wanda is able to learn and automate other workflows, as well, such as filling out timesheets and managing calendars.

4. Claire will manage travel in your company

Platform: Slack, SMS, Facebook Messenger, Skype

About to enter private beta, Claire books business trips for employees, keeps track of travel expenses, and suggests smart ways to save. Claire also provides in-trip support and emergency assistance to travelers. With every booking, the A.I. learns more about travelers' preferences, thus reducing tedious booking processes to just a few seconds.

Full disclosure: I'm a cofounder at 30SecondsToFly, the company that created Claire.

5. Amelia can be your support desk agent or your expert advisor

Platform: IPsoft

Amelia has been available since fall 2015, and, according to IPsoft, can learn almost any knowledge-based task while working alongside human counterparts. Companies can train Amelie to service customer inquiries or to build an expert knowledge base around certain topics and Amelie can then advise coworkers or management.