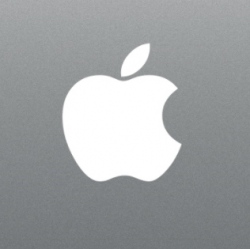 Apple is promising to focus its newest products toward the education market that's been dominated by Google and Microsoft. The keynote was condensed into just one hour, most of which revolved around all the things you can do with a newly announced iPad. Here's a look at all the biggest news today.

The star of today's announcement was the new "affordable" iPad with stylus support. Affordable is in quotations because it costs $299 for schools, but $329 for everyone else — the same price as iPad's 9.7-inch tablet announced last spring. The biggest update with this iPad is that it'll finally work with the $99 Apple Pencil ($89 for students / teachers), which was previously only supported by the iPad Pro.

The new education-specific iPad will include Touch ID, an HD FaceTime camera, an 8-megapixel rear camera, and run on Apple's A10 Fusion chip. It claims 10 hours of battery life and will be available in an LTE version as well.

NEW LOGITECH CRAYON STYLUS
While the new iPad does work with an Apple Pencil, it's still sold separately and hasn't received a price drop for consumers (it's $89 for students). Instead, Apple announced a cheaper third-party stylus that'll work with the iPad called the Logitech Crayon. At $49, the Crayon has colorful orange bands that look a bit more playful than the original Pencil stylus.

Apple also says Logitech will offer a $99 iPad case with a keyboard component that's designed to be rugged. Since schools can be so tough.

IWORK UPDATES
Most of the updates today arrive via software, with a new version of iWork that incorporates support for, of course, the Apple Pencil. Pages, for example, now include a Digital Book Creation tool that lets teachers and students build books together by adding pictures, handwritten notes, and hand-drawn illustrations. Numbers can now be used to create lab reports, and Clips will get new kid-friendly filters to encourage them to express themselves digitally.

Notably, teachers will also be able to mark up documents on Pages with the Apple Pencil, similar to how they might grade a paper.

CLASSROOM MANAGEMENT APPS
With the new iPad, Apple is also introducing a new app, Schoolwork, for teachers to manage their classroom digitally. Schoolwork allows teachers to hand out digital assignments to students, such as homework, activities, and mark due dates on various projects. Apple likened the assignment to writing an email, with options to attach PDFs and links to each new project. To accommodate all these document attachments, Apple will update student iCloud accounts to include 200GB of storage by default.

For teachers, Apple continues to push its Apple Teacher program that shows the different ways to use Apple apps in the classroom and rewards them with badges when they accomplish it. Teaching, gamified!

All this is part of a new initiative by Apple called "Everyone Can Create," which essentially bills the new iPad as the ultimate creative classroom tool for students to learn and express themselves.

The curriculum focuses on four areas: music, video, photography, and drawing. With tools like Clips and GarageBand, Apple is pushing students to make things digitally at a young age — something that's clearly of interest to a demographic that grew up on YouTube, Snapchat, and Instagram as their primary sources of web entertainment. Students can also use AR apps to illustrate and envision math or science concepts, and use apps to create audio reports.

Everyone Can Create will be available for preview starting today, with a full rollout this summer. Schoolwork is scheduled to launch in June.