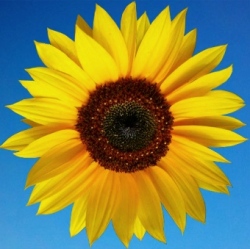 The news came with little surprise: Elon Musk, the CEO of Tesla Motors, unveiled a product line of electric batteries. Musk introduced the Tesla Powerwall, a wall-mounted lithium-ion electric battery for homes and small businesses, and the Tesla Powerpack, a heftier version of the same core product designed for utility-scale use.

He also announced a new wing of the company, Tesla Energy, which will begin shipping the Powerwall systems to domestic customers in three to four months. Deliveries will trickle out slowly, he said, then accelerate next year when the company begins shipping orders out from its so-called Gigafactory in Nevada.

Yet Musk spoke first about rising emissions and climate change solutions, not cars. He used a slide show of power plants and smoggy skies to introduce the problems. "It sucks, exactly," he said. "I think we, collectively, should do something about this," he added, "for us and a lot of other creatures."

The Powerwall battery charging system, which can be stacked up to nine batteries high and mounted on an inner garage wall or outside, costs $3,000 for a 7-kilowatt-hour system and $3,500 for the 10 kWh option. The entire Powerwall system is roughly 3 feet wide and 4 feet long, and would stick out about 7 inches once mounted. It could easily take a home off the power grid, especially with the use of many solar panels, Musk said.

"Tesla is not just an automotive company, it's an energy innovation company," the firm said in a statement. "Tesla Energy is a critical step in this mission to enable zero emission power generation." The utility version comes in 100 kWh blocks that can be grouped together. Musk said one utility company is already interested in a 250-gigawatt installation of Powerpack systems alone.