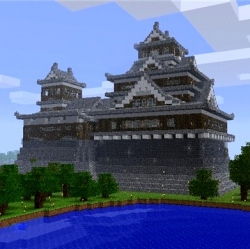 Privately held media services agency Horizon Media, Inc. has released the results of a survey of consumer interest in virtual reality devices, A poll of 3,000 people reflective of the United States population, found that a full two-thirds of consumers are completely unaware of the technology.

Consumers are apparently open to a virtual enhanced future, but believe it will take several more years to get there, with unaided awareness of the major devices coming in at only 33 percent. However once explained to them what is available, 36 percent say they would be interested in owning some sort of virtual reality device.

Taking a look at social media, the company found that 9 percent of online discussion around the topic is related to positive purchase interest, but in even better news twice as many consumers find VR "an exciting new innovation to own," compared to the lead up to the launch of Apple Watch and twice as many say "everyone is going to wish they owned one" (55 percent for VR vs. 24 percent for Apple Watch).

A strong majority of consumers (81 percent) said that they believe that five years from now, anywhere from a quarter to half of the population will own a VR device. Survey respondents listed travel, viewing infrequent live events (such as the Olympics), seeing concerts, and playing sports as their top wants for a virtual reality headset.

Of note, given that much of the initial focus on VR headsets has been around gaming, use of a VR device to play games and viewing sporting events rank in the bottom two interests for the general population.

Ten percent of negative conversation about virtual reality devices revolves around price, in particular that dives such as the Oculus Rift and the HTC Vive are coming on to the market at expensive prices; only one quarter of consumers said they are willing to spend more than $250 on a virtual reality device.

Younger men were found to be the most eager VR consumers, with 54 percent of 18-34 year olds saying they wanted to own a VR headset versus 25 percent of women overall.

"The research helps explain why gaming is the most likely first frontier for virtual reality devices," Horizon Media Vice President Kirk Olson said in a statement sent to SiliconANGLE. "Core gamers aren't a large audience, but they're passionate about new technology. That makes them much more likely to pay for premium devices like Occlus Rift."

There was additional bad news in the findings, however, with a full 55 percent saying they don't want to own a VR device because they "don't find it that interesting or exciting," with 34 percent adding "If I want to have experiences, I can just go do them in real life."

The results show that far more needs to be done by the burgeoning virtual reality industry to demonstrate the benefits and use cases the technology can have, and given the headline number that the technology itself exists and is available today.