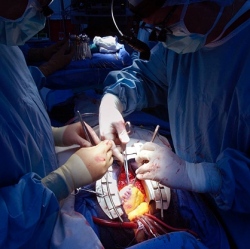 Drug resistant infections will kill an extra 10 million people a year worldwide, more than currently die from cancer, by 2050 unless action is taken, a study says. They are currently implicated in 700,000 deaths each year. The analysis, presented by the economist Jim O'Neill, said the costs would spiral to $100tn (£63tn).

He was appointed by Prime Minister David Cameron in July to head a review of antimicrobial resistance. Mr O'Neill told the BBC: "To put that in context, the annual GDP [gross domestic product] of the UK is about $3tn, so this would be the equivalent of around 35 years without the UK contribution to the global economy."

The reduction in population and the impact on ill-health would reduce world economic output by between 2% and 3.5%. The analysis was based on scenarios modelled by researchers Rand Europe and auditors KPMG. They found that drug resistant E. coli, malaria and tuberculosis (TB) would have the biggest impact.

In Europe and the United States, antimicrobial resistance causes at least 50,000 deaths each year, they said. And left unchecked, deaths would rise more than 10-fold by 2050.