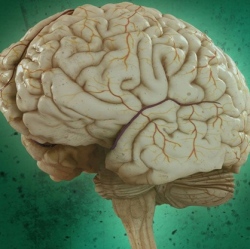 Light stimulates brain activity during a cognitive task even in some people who are totally blind, according to a study conducted by researchers at the University of Montreal and Boston's Brigham and Women's Hospital.

"We were stunned to discover that the brain still responds to light in these rare three completely blind patients despite having absolutely no conscious vision at all," said senior co-author Steven Lockley.

"Lght stimulates day-like brain activity, improving alertness and mood, and enhancing performance on many cognitive tasks," explained senior co-author Julie Carrier.

The results indicate that their brains can still "see," or detect, light via a novel photoreceptor in the ganglion cell layer of the retina, different from the rods and cones we use to see, called intrinsically photosensitive retinal ganglion cells (ipRGCs).

Scientists believe, however, that these specialized photoreceptors in the retina also contribute to visual function in the brain even when cells in the retina responsible for normal image formation have lost their ability to receive or process light.

A previous study in a single blind patient suggested that this was possible but the research team wanted to confirm this result in different patients. To test this hypothesis, the three participants were asked to say whether a blue light was on or off, even though they could not see the light.

"We found that the participants did indeed have a non-conscious awareness of the light — they were able to determine correctly when the light was on greater than chance without being able to see it," explained first author Gilles Vandewalle.