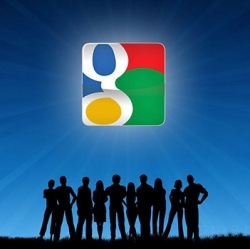 Steve Jurvetson is a venture capitalist who invested in DWave Systems. Dwave makes adiabatic quantum computers. Dwave sold a 512 qubit system to Google for machine learning and artificial intelligence

Google's Harmut Neven said "We actually think quantum machine learning may provide the most creative problem-solving process under the known laws of physics."

This is an interesting development in a larger trend I (Steve Jurvetson) call Deus Ex Machina — machine learning innervates everything.

Under the covers, just about every new initiative at Google, from Glass to robo-cars, is driven by machine learning — whereby the machine learns patterns in the data without explicit models or traditional solution design. It's what makes "Big Data" BIG this time around. The approach requires a humble relaxation of the presumption of control, and so it starts with companies like Google and eventually revolutionizes all businesses, even those with a delusion of control, like Investment bankers. =)

As a precondition to purchase, Google gave the company a number of performance benchmarks to prove that the quantum computer is faster than anything Google has in house.

The NYT reports:"For most problems, it was 11,000 times faster, but in the more difficult 50 percent, it was 33,000 times faster. In the top 25 percent, it was 50,000 times faster."

"The machine Google and NASA will use makes use of the interactions of 512 quantum bits, or qubits, to determine optimization. They plan to upgrade the machine to 2,048 qubits when this becomes available, probably within the next year or two. That machine could be exponentially more powerful."