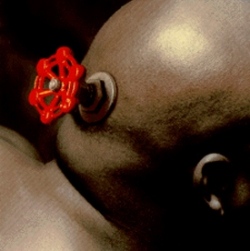 Here at GameSpy, we're all PC gamers to the core. So, naturally, we're on Steam a bunch. And by "naturally," I mean "unnaturally." We don't even communicate via human speech. Instead, we utilize an obtuse series of friend requests, group invites, and giftings of Postal 3 (to express rage, obviously). Happily for folks like us — and, I suppose, you, sensible reader — Valve's now made the whole process mobile. No, you can't actually play games, but you can do just about everything else.

Using one of those newfangled Apple-cations on your texting/Facebook machine that also (but rarely) makes calls, you can chat with friends, look at groups and user profiles, ogle screenshots, and — of course — achieve Zen-like one-ness with the undulating pulse of each and every Steam sale.

For now, it's in closed beta, so you can download the app, but attempting to login merely adds you to the pool of potential beta invitees. So at the moment, you can look, but not touch.

Still though, this looks fairly promising. Also, Valve's known for kicking off its experiments on a small scale and then growing them until they've taken over the world and we're all living in fear of masked, electro-stick-wielding not-men. Could Steam's iron fist eventually add mobile gaming to its grasp? We shall see.