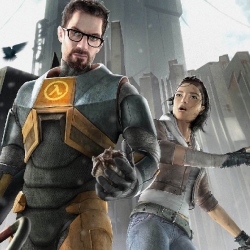 Codenamed "Piston", the prototype, developed by Xi3 Corporation and funded by Valve, was unveiled at the CES trade show in Las Vegas. The set-top box will allow users to access thousands of gaming titles through an integrated system, a statement said. Plans for the living room-friendly console emerged early last month.

"Today marks the beginning of a new era for Xi3," said Jason Sullivan, founder and chief executive of Xi3, in a statement.

"This new development stage product will allow users to take full-advantage of their large high-definition TV displays for an amazing computer game experience," he added.

"As a result, this new system could provide access to thousands of gaming titles through an integrated system that exceeds the capabilities of leading game consoles, but can fit in the palm of your hand."

Despite the grapefruit-sized device being on show on both Valve and Xi3's stands at CES no details of its internals have been given. Other Xi3 computers are based around dual core Intel chips and use solid state storage.