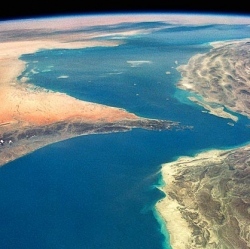 SpaceX is working towards getting the Falcon 9 Block 5 certified for launching astronauts for NASA. SpaceX has built the crew Dragon space capsule. They still need to add new helium tanks to the Block 5.

The Block 5 has been launched without the helium tanks. The first seven qualification launches will start next month or the month after with the Demo-1 flight to the space station.

As of June 2018, Dragon 2 was scheduled to carry its first crew of two NASA astronauts on a 14-day test flight mission to the ISS in 17 January 2019. Boeing's CST-100 Starliner was originally was planning first astronauts in November 2018 but NASA said the Boeing launch is now likely to occur in 2019 or 2020.

The new helium bottles are composite overwrapped pressure vessels (COPVs). They store cold helium at high pressures for injection into the rocket's propellant tanks. Various redesigns were needed for handling the frozen helium and liquid oxygen because of SpaceX accidents.

Crew Dragon has an advanced emergency escape system (which was tested in the spring of 2015) to swiftly carry astronauts to safety if something were to go wrong, experiencing about the same G-forces as a ride at Disneyland.

SpaceX will be launching Block 5 rockets shortly for a satellite launch. Block 5 is intended for 10 reuses without refurbishment and up to 100 launches with refurbishment.

The goal is for Block 5 Falcon 9 to be turned around and relaunched within 24 hours.