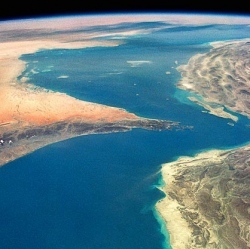 SpaceX appears to be on track to begin testing the BFR and BFS starting in the first half of 2019. SpaceX has installed a large rocket fuel tank at its Boca Chica, Texas launch facility. SpaceX has delivered one of the first undeniably rocketry-related pieces of hardware to its prospective Boca Chica test and launch facility in South Texas.

In a statement provided to local paper Valley Morning Star, SpaceX spokesperson Sean Pitt filled in a few of the details and confirmed that the LOX tank had been delivered to Boca Chica as part of an ongoing effort to ready the site for initial testing – and eventually launches – of an unspecified "vehicle"

"Delivery of a new liquid oxygen tank, which will be used to support propellant-loading operations during launch and vehicle tests, represents the latest major piece of launch hardware to arrive at the [South Texas] site for installation." – SpaceX

The official SpaceX statement may not have explicitly stated that the aforementioned "vehicle" was something other than Falcon 9 or Heavy, but it can be all but guaranteed that the testing and launching described refers to the company's next-generation Mars rocket, a completely reusable architecture known as BFR.