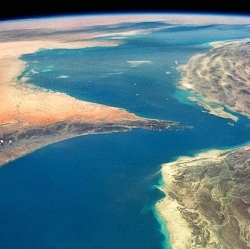 It's been a few really good months for SpaceX, and now, the commercial spaceflight company is kicking rocket production into high gear in anticipation of a packed launch schedule. SpaceX COO Gwynne Shotwell explained that the company was transitioning development of its Falcon 9 rocket cores to mass production.

"Now we're in this factory transformation to go from building six or eight a year to about 18 cores a year. By the end of this year we should be at over 30 cores per year," Shotwell said. "So you see the factory start to morph."

SpaceX has not yet announced a date for its next launch, which will carry the SES-9 communications satellite into orbit, but Shotwell indicated that the launch would be taking place within the next several weeks. After that, the company could be flying missions "every two to three weeks".

Meanwhile, crewed Falcon 9 flights are still on track to begin next year, with an in-flight test of the Crew Dragon spacecraft's launch escape system set to take place before the end of 2016. This first-of-its-kind failsafe system will allow the crew capsule to separate during ascent in event of a booster failure on the way to orbit.

Development of the Falcon Heavy rocket is still underway. When the first Falcon Heavy launches later this year, it'll be the most powerful rocket on Earth by a factor of two, capable of lifting over 53 metric tonnes of mass into orbit.

Exciting times we live in.