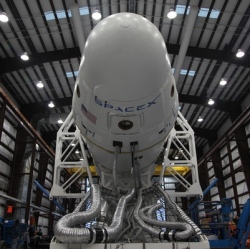 The U.S. Air Force said SpaceX has completed the first of three missions needed to qualify for carrying military and intelligence satellites, which are generally bigger and more expensive than their commercial counterparts.

The Sept. 29 liftoff of the upgraded Falcon 9 rocket from Vandenberg Air Force Base, Calif., launched civilian satellites Cassiope, CUSat, Dande and Popacs into orbit, the mission nevertheless counted toward military certification, the service said in a news release.

The Air Force alone last year budgeted some $1.9 billion for five EELV launches, or $376 million per mission. While government officials say a strategy to buy the launches in bulk has resulted in savings, they also want to open the program to competition from such companies as SpaceX and Orbital Sciences Corp. to curb costs.