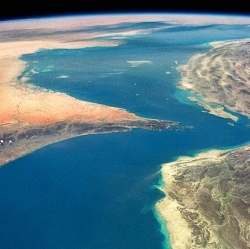 SpaceX launched an upgraded, more powerful version of its Falcon 9 rocket Sunday a booster the company hopes will someday carry astronauts to the space station — placing a modest Canadian science satellite into orbit along with five smaller research payloads.

The Falcon 9 version 1.1 features more powerful engines, a longer first stage to accommodate larger propellant tanks, a new payload fairing and a triply redundant flight computer system, improvements intended to boost the rocket's payload capability while improving safety and reliability.

The 224-foot-tall rocket also featured simplified stage attachment mechanisms, a new circular engine arrangement for the first stage and a beefed up first stage heat shield. The company eventually hopes to recover spent stages for refurbishment and reuse.

The upgraded Falcon 9 v1.1 has engines that are 60 percent more powerful than previous versions, longer fuel tanks, new avionics, new software and other features intended to boost lift capacity and simplify operations for commercial service.

Privately owned SpaceX has contracts for more than 50 launches of its new Falcon 9 and planned Falcon Heavy rockets.

Ten of those missions are to fly cargo to the International Space Station for NASA. The other customers are non-U.S. government agencies and commercial satellite operators.