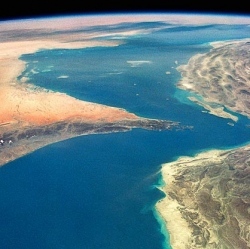 The most powerful rocket this generation has ever seen, SpaceX's new Falcon Heavy rocket, launches no earlier than this November, 2017. Kennedy Space Center's historic launch pad 39A has not supported this much thrust since the last Saturn V rocket nearly 45 years ago.

There have been several announcements that November is the target for launching the Spacex Heavy. Launching on or before Nov 30 means we would be within 37 days of the launch.

The Falcon Heavy can lift over double the payload, or cargo, as the next closest rocket, as it is designed for potential human spaceflight—perhaps back to the Moon or even Mars in the future.

SpaceX will attempt to land all three first stages of the rocket: two on land at Cape Canaveral Air Force Station, and one on the droneship, Of Course I Still Love You, in the Atlantic Ocean.

The Spacex Falcon Heavy first stage is composed of three Falcon 9 nine-engine cores, totaling 27 Merlin engines. Additionally, the second stage's engine can be restarted many times, making multiple orbits possible.

If they are successful in launching the Spacex Heavy then it will be a large step towards the 31 first stage Raptor engines of the Spacex BFR.