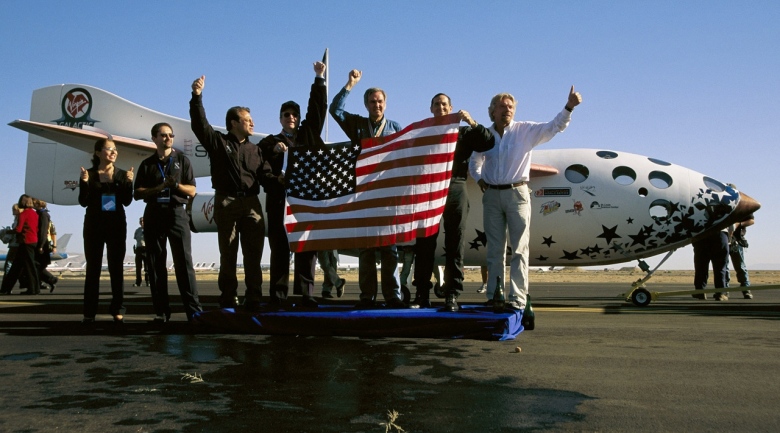 Budding young scientists, engineers and astronauts – their dreams of space exploration at a crossroads – landed in Buffalo this weekend for Space Vision 2012, the largest student-run space conference in the United States. Many of these college students grew up hoping one day to work for NASA.

But with the space shuttle program history and budget cuts on the horizon, the future of the space program would appear bleak – right?

"It's just the opposite," said Rick Tumlinson, co-founder of Space Frontier Foundation, a nonprofit space advocacy group. "The end of the shuttle really was emblematic of the end of the old, slow and expensive way of doing things. What we're about to see is the real opening of the frontier."

And that means transitioning from a space program heavily funded by the government to one with growing involvement by private industry. There are as many as two dozen of these space-related companies out there right now, Tumlinson said. SpaceX, a California-based space transport company, last month completed the first of its 12 deliveries to the International Space Station, using an unmanned capsule.

Planetary Resources, a company backed by a group of high-tech movers and shakers, this year announced plans to mine asteroids for precious metals to send back to Earth.

Virgin Galactic, another California company, is a year or two from offering space flights for tourists. A ticket: $200,000.

"We've got a lot of customers who have signed up," said William Pomerantz, vice president of special projects for Virgin Galactic. "In fact, this summer we crossed the threshold of more people who have bought a ticket to fly to space with us than have ever been to space before."

"We recognize it doesn't mean as much until we actually fly them," said Pomerantz, a Williamsville native, "so we're working to do that, and we're going to give them an experience that is life-changing, that is a lot of fun and also is educational."

Pomerantz and Tumlinson were among 50 heavy-hitters from the space industry at the conference, hosted by the University at Buffalo's chapter of Students for the Exploration and Development of Space.