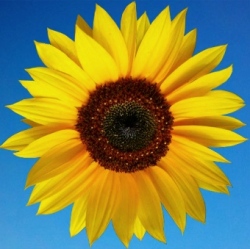 Solar company Sunrun, which installs solar panels on rooftops, has set the terms for its planned IPO which could raise up to $309 million. The 8-year-old, Silicon Valley-backed company, first filed its IPO plans last month. The company plans to sell 17.9 million shares at a price range of $13 to $15 per share.

Underwriters have an option to purchase an additional 2.69 million shares. At the mid point of that range, and excluding the additional shares, Sunrun could raise closer to $251 million in the offering.

Sunrun is one of a handful of companies that finances and installs solar panels on home roofs. Competitors include SolarCity, Vivint Solar, Clean Power Finance, Sungevity and SunEdison. These companies provide customers with little or no money down solar panels, and customers pay a low monthly bill over a decade or more for the solar energy.

The solar industry is growing rapidly in the U.S. Over the next five years, another 3 million new home rooftop solar systems are expected to be installed in the U.S. More solar panels were installed on American homes in the first quarter of this year than ever before.

Part of the reason for the growing market is the "solar-as-a-service" business model innovation that companies like SolarCity and Sunrun developed. But these companies are now also facing a maturing and quickly consolidating market.

These competitors are entering into a fierce battle over rooftop space. Companies are trying to grow as quickly as possible. Earlier this week clean energy giant SunEdison announced that it is acquiring Vivint Solar, which is widely considered to be the second largest solar service company.

The biggest companies will be able to raise the most funds to pay for the solar installations, and will have the largest budgets for marketing and sales. Companies like SolarCity are even trying to expand vertically across the sector, adding on more types of businesses, like manufacturing, to lower their costs.