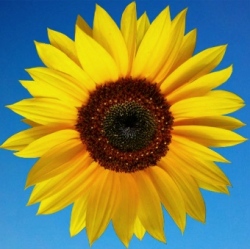 GCL will provide technology and SoftBank will assist in obtaining land and regulatory approvals, GCL said. SoftBank said in 2015 that it would invest up to $20 billion along with Foxconn Technology and Bharti Enterprises in solar projects in India and aimed to have a capacity of up to 20 gigawatts (GW).

India has set a target to achieve an operational solar power capacity of 100 GW by 2022, five times current levels, under Prime Minister Narendra Modi's renewable energy strategy.

The country plans to have a total renewable energy capacity of 175 GW by 2022 through a mix of sources such as solar, wind, biomass and small hydro.

But challenges remain. A recent study showed India will need at least $125 billion to fund its ambitious plan here to increase the share of renewable power supply by 2022, which may be hard to come by due to falling tariffs.

SoftBank, which currently has an installed and under-construction solar capacity of 750 MW, itself sought very low tariffs in its last bids in May 2017, where it quoted 2.45 rupees per unit.

India has also been urged to strengthen its power grids here and focus on a clear policy framework to bring down the cost of capital investment, the head of the International Renewable Energy Agency said in March.

SoftBank and GCL's new venture will eventually have a capacity of 4GW and will be implemented in two 2GW phases.

The Japanese firm will hold 60 percent of the venture's shares and GCL will own 40 percent.

Funding for the project will come from SoftBank's Vision Fund, which counts Apple Inc, Foxconn and Saudi Arabia's sovereign wealth fund among its backers.

As of last May, it had raised over $93 billion, making it the world's largest private equity fund.

The fund recently announced it would invest in building the world's largest solar power project in Saudi Arabia – a project expected to cost up to $200 billion and have a capacity to produce up to 200 GW by 2030.