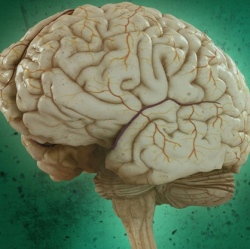 Smoking could play a direct role in the development of schizophrenia and needs to be investigated, researchers say. The team at King's College London say smokers are more likely to develop the disorder and at a younger age. Published in the Lancet Psychiatry, their analysis of 61 separate studies suggests nicotine in cigarette smoke may be altering the brain.

Experts said it was a "pretty strong case" but needed more research. Smoking has long been associated with psychosis, but it has often been believed that schizophrenia patients are more likely to smoke because they use cigarettes as a form of self-medication to ease the distress of hearing voices or having hallucinations.

The team at King's looked at data involving 14,555 smokers and 273,162 non-smokers. It indicated:

57% of people with psychosis were already smokers when they had their first psychotic episode

Daily smokers were twice as likely to develop schizophrenia as non-smokers

Smokers developed schizophrenia a year earlier on average

The argument is that if there is a higher rate of smoking before schizophrenia is diagnosed, then smoking is not simply a case of self-medication.