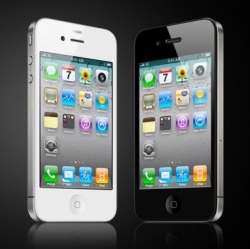 A team of researchers, led by Samuel K. Sia, associate professor of biomedical engineering at Columbia Engineering, has developed a low-cost smartphone accessory that can perform a point-of-care test that simultaneously detects three infectious disease markers from a finger prick of blood in just 15 minutes.

The device replicates, for the first time, all mechanical, optical, and electronic functions of a lab-based blood test. Specifically, it performs an enzyme-linked immunosorbent assay (ELISA) without requiring any stored energy: all necessary power is drawn from the smartphone. It performs a triplexed immunoassay not currently available in a single test format: HIV antibody, treponemal-specific antibody for syphilis, and non-treponemal antibody for active syphilis infection.

Sia's innovative accessory or dongle, a small device that easily connects to a smartphone or computer, was recently piloted by health care workers in Rwanda who tested whole blood obtained via a finger prick from 96 patients who were enrolling into prevention-of-mother-to-child-transmission clinics or voluntary counseling and testing centers.

"Our work shows that a full laboratory-quality immunoassay can be run on a smartphone accessory," says Sia. "Coupling microfluidics with recent advances in consumer electronics can make certain lab-based diagnostics accessible to almost any population with access to smartphones. This kind of capability can transform how health care services are delivered around the world."

Sia's team wanted to build upon their previous work in miniaturizing diagnostics hardware for rapid point-of-care diagnosis of HIV, syphilis, and other sexually transmitted diseases. "We know that early diagnosis and treatment in pregnant mothers can greatly reduce adverse consequences to both mothers and their babies," Sia notes.