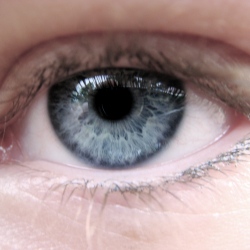 Optical Coherence Tomography (OCT) is a scan that measures the thickness of the lining at the back of the eye – the retina. It takes a few minutes per eye and can be performed in a doctor's surgery. In a trial involving 164 people with MS, those with thinning of their retina had earlier and more active MS.

The team of researchers from the Johns Hopkins University School of Medicine say larger trials with a long follow up are needed to judge how useful the test might be in everyday practice.

The latest study tracked the patients' disease progression over a two-year period. Multiple sclerosis is an illness that affects the nerves in the brain and spinal cord causing problems with muscle movement, balance and vision. In MS, the protective sheath or layer around nerves, called myelin, comes under attack which, in turn, leaves the nerves open to damage.

There are different types of MS – most people with the condition have the relapsing remitting type where the symptoms come and go over days, weeks or months.

Usually after a decade or so, half of patients with this type of MS will develop secondary progressive disease where the symptoms get gradually worse and there are no or very few periods of remission.

Another type of MS is primary progressive disease where symptoms get worse from the outset.