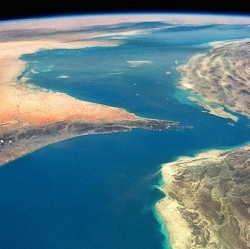 The Sierra Nevada Corporation (SNC) isn't going down without a fight, and it looks like they're taking their competitors down with them. Both SpaceX and Boeing have been told to halt production of their NASA-funded space taxis until the space agency resolves a legal protest issued by SNC.

Last month, NASA finally announced the winners of its Commercial Crew Transportation Capability (CCtCap) program, an initiative aimed at fostering the development of private spaceflight. The two winning companies, SpaceX and Boeing, received contracts with NASA and a combined sum of $6.8 billion to build and operate their own space taxis, which would ferry astronauts to and from the International Space Station starting in 2017.

In essence, SNC was the loser of that competition. Their Dream Chaser space taxi was the other major contender for the contract, and the vehicle was thought by some to be on par with SpaceX's Dragon V2 capsule and Boeing's CST-100. In a press release, the company claimed that Dream Chaser was actually equal to its competition in technical requirements, and it could be built and operated at a cheaper cost than one of the other company's spacecraft. (They didn't specify whom.)

So SNC filed a formal bid protest with the Government Accountability Office, hoping to do a formal review of NASA's selection process for their CCtCap contracts. But until SNC's protest gets sorted out, it looks like SpaceX and Boeing won't be developing their space taxis any time soon. According to a report from Spaceflight Now, a spokesperson for NASA says that the legal challenge stops any work that was to be done under the contracts.