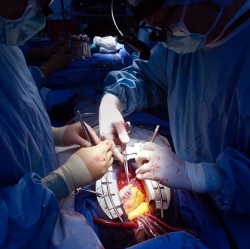 The numbers of people diagnosed with skin cancer and liver cancer have risen sharply in England. Between 2003 and 2012, skin cancer cases increased by 78% in men and 48% in women, according to Office for National Statistics (ONS) figures, which are not adjusted for population growth.

Cases of liver cancer had risen by 70% in men and 60% in women, the ONS said. Alcohol, obesity and hepatitis B and C are the main causes of liver cancer. Overexposure to the sun is thought to be behind the skin cancer rise.

In 2012, breast cancer was the most common cancer in women, affecting 31% of those with a cancer diagnosis. In men, prostate was the most commonly diagnosed cancer – at 26%. Lung and bowel cancers were the second and third most prevalent cancers in men and women respectively.