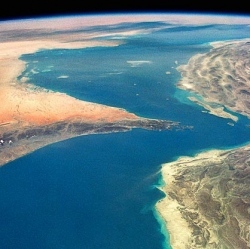 Luxembourg-based SES says it is going to be the first commercial satellite operator to launch a spacecraft on a "second-hand" rocket. The company is booked to fly its SES-10 platform on a SpaceX Falcon 9 rocket that was previously used to send cargo to the space station in April.

The booster, after completing its ascent, returned to a touchdown on a drone ship in the Atlantic.

It has since been serviced and declared fit to fly again. The launch of the Falcon, with its SES-10 payload, is likely to take place towards the end of this year.

It will be a historic moment in commercial rocketry. The traditional booster is expendable; all parts of it are discarded in the climb to orbit.

But now that California-based SpaceX has developed a means to recover flown stages intact, the rocket business looks set to enter a new era.

"We think it's a big moment," Martin Halliwell, the chief technology officer at SES, told BBC News.

"This is the way things are going to go for the industry in general. It's going to manage the price point of the launchers, I hope.

"It will also give us more vehicles. At the moment, after a spacecraft is built and ready, we have a wait of about seven months to launch it."