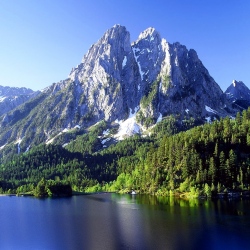 Three Scottish universities are to receive £20m as part of a scheme to help Scotland meet its carbon emission reduction targets. Strathclyde, Stirling and St Andrews universities will be given the Scottish government funding to build a number of new projects. It is hoped the work will encourage other bodies to develop low carbon heating technologies.

The money has been allocated through the Scottish Funding Council (SFC). St Andrews University will receive £10m for a wood-fuelled biomass project at Guardbridge in Fife. The plant will produce hot water to be pumped four miles underground to heat and cool laboratories and residences in the university.

Strathclyde University will receive £8m to construct a combined heat, power and district energy network, linking Strathclyde's campus with major energy users in the area. A further £2m will be given to Stirling University for the installation of a combined heat and power plant to serve its main campus.

Education Secretary Michael Russell said: "Today's announcement further underlines both the value of our universities in leading research and innovation, and Scotland's ambitions for low carbon energy.

"Investment for these three universities will not only contribute to reducing our carbon emissions, their work will offer other bodies the opportunity to learn from their work, develop their own projects and further enhance Scotland's global reputation in this area."