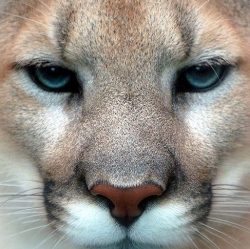 scientists met to discuss which animals should be brought back from extinction. They also discussed the how, why and ethics of doing so.
They called it 'de-extinction'.
A cover story for this month's National Geographic explains how de-extinction rests on a relatively simple premise: it involves taking old DNA samples, reassembling them into a full genome which is then injected into embryonic cells which have had their own DNA taken out, and then finding a suitable living surrogate to give birth.
The Washington Post reports that ten years ago, a team of scientists from France and Spain almost brought back an extinct wild goat – but it only lived for 10 minutes. It raises a host of issues, including how scientists can get a good enough sample of DNA from the extinct animal – and whether or not they should.
There are a few guidelines for which ancient species are considered, and sadly, dinosaurs are so long dead they aren't in the picture. Their DNA has long ago degraded, so researchers are fairly sure that Jurassic Park will never happen.