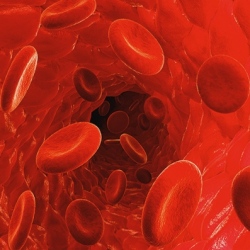 Scientists at the Chinese Academy of Sciences have developed non-blood-absorbing hemostatic gauze after repeated experiments. Compared with traditional medical gauze, this new achievement can diminish blood loss by about 60 percent, Science and Technology Daily reported.

Collaborating with Professor Shao Longquan from Southern Medical University, Zhao Ning and Xu Jian from laboratory of Polymer Physics and Chemistry of Institute of Chemistry, Chinese Academy of Sciences, devised a new concept of hemostatic material from the viewpoint of hydrophilicity and hydrophobicity of materials (gauze). This solves the excessive blood absorption of traditional gauze during use.

They built a micro-nano structured layer in a surface of traditional gauze fiber with medical long-chain paraffin using nanotechnology, turning the conventional gauze blood-phobic from blood-philic. The gauze is thus freed from blood infiltration after processing with this technology.

They further superimposed the gauze over conventional gauze, using the lower gauze to promote blood coagulation and the upper layer to produce negative pressure to prevent blood soaking and infiltration to achieve effective hemostasis and lower blood loss.