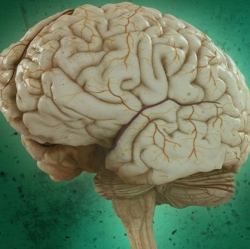 A team of scientists successfully created a human stem cell disease model of Parkinson's disease in a dish. Studying a pair of identical (monozygotic) twins, one affected and one unaffected with Parkinson's disease, another unrelated Parkinson's patient, and four healthy control subjects, the scientists were able to observe key features of the disease in the laboratory.

Attributed to a combination of genetic and nongenetic factors, Parkinson's disease has no completely effective therapy or cure. Parkinson's disease is moderately heritable, but the mechanisms of this inheritance are not well understood. While genetic forms of the disease exist, sporadic forms are far more common.

"The unique scenario of identical twins, one with this disease and one without, allowed our scientists an unprecedented look into the mechanisms of Parkinson's disease," said Susan L. Solomon, NYSCF Chief Executive Officer. "Advanced stem cell research techniques allow us to push the boundaries of science and see what actually goes wrong at the cellular level, step by step during the disease process."

DNA mutations resulting in the production of a specific enzyme called glucocerebrosidase (GBA) have been linked to a five-fold greater risk of developing Parkinson's disease; however, only 30% of individuals with this mutation have been shown to develop Parkinson's disease by the age of 80.

This discordance suggests that multiple factors contribute to the development of Parkinson's disease, including both genetic and non-genetic factors. To date, there has been no appropriate model to identify and test multiple triggers leading to the onset of the disease.