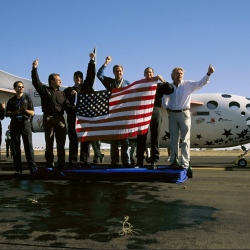 The UK scientific community has issued a broadside to the government, warning it not to cut the science budget. Ministers are due to announce their spending plans for the next four years on 26 June.

The public research budget was frozen when the coalition came to power in 2010, but inflation has eroded its value by 10% since.

Sir Paul Nurse, president of the Royal Society, said that depressing funding still further would damage the economy.

"Science is the seedcorn of growth," he told reporters. "You do not burn the seedcorn when you are in a difficult situation; you preserve it and that's our message to government."

The Nobel Prize winner was speaking at London's Science Media Centre where science academy and charity leaders had gathered to state the case for a good settlement at the end of the month.

Sir John Tooke, the president of the Academy of Medical Sciences, said no-one should doubt the benefits that accrue both to the economy and to public health from investment in medical research.

He cited the examples of MRI scanners, the novel drugs now based on monoclonal antibodies and the new DNA technologies being used for diagnosis – all UK developments that are saving lives and earning money for UK PLC.

The challenges of the coming decades required further investment, he said, and highlighted the growth in dementia (1.5 million patients by 2030) and the rise in antibiotic resistance.