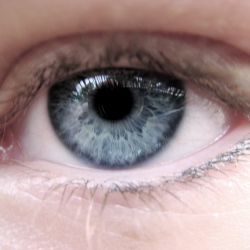 The Glendale Unified School District kicked this school year off with a program to track what its students are doing and saying online.
The district has hired social network monitoring service Geo Listening to tune into students' social media activity and look out for things like cyberbullying, drug use, and suicidal tendencies. The idea is that advance awareness of these issues can prevent students from engaging in illegal activity or getting harmed.
The program was first instituted after a 15-year-old student committed suicide by jumping from the roof of Crescenta Valley High School last year. The students' parents sued the school district for turning a "blind eye" to bullying that they said led him to take his own life.
Glendale district superintendent Dr. Richard Sheehan told CBS Los Angeles that the purpose of the program is to "stay a step ahead of the kids" and keep them safe.
Geo Listening's service analyzes information that students post on networks like Twitter, Instagram, YouTube, and Facebook. It flags "adverse" social media content and creates a daily report for schools with information about potentially harmful situations. The report factors in the frequency and severity of student posts about bullying, despair, hate, harm, crime, vandalism, substance abuse, and truancy.
Schools can use this information to intervene and take concrete actions when students are in danger of harming themselves or others. This could mean enrolling students in anti-bullying programs, connecting them with professional counselors or therapists, or cluing families into what their kids are up to.