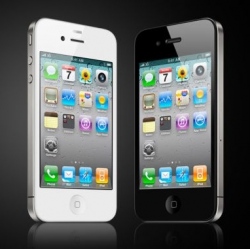 The disputed innovations include a way to synchronise photos, music and video files across several devices, and a method to capture and send video over the internet. Samsung had already filed claims against earlier iPhones and iPads.

It coincides with calls from a judge for "major reforms" to US patent law.

Judge Richard Posner, who previously oversaw a legal dispute involving Apple and Google's Motorola unit, said that protection available to software patents was "excessive". Samsung's legal move is the latest in a long running battle with Apple.

The US firm has claimed that the Galaxy device maker copied the look and iOS system software found on its tablets and handsets. Although several of Apple's claims have been rejected, it recently scored a major victory when a California-based jury ruled Samsung should pay it over $1bn (£620m) in damages.

Samsung has had its own courtroom successes, including a ruling in August that Apple had infringed two of its wireless communication patents in South Korea. It resulted in an order for the iPhone maker to pay 40m won ($35,000; £22,000) in damages. The US lawsuit involving the iPhone 5 dates back to April when a complaint about other devices was filed in the Northern District of California. The case is due to go to trial in March 2014.

It involves two so-called Frand patents – technologies Samsung has an obligation to licence on "fair, reasonable and non-discriminatory" terms because they are recognised as being essential to data transmission standards. In other words, if Apple agrees to pay what is deemed to be a fair rate then Samsung will be obliged to let it use the technologies.