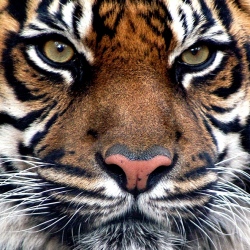 Samsung will be displaying some of its latest and greatest notebook and tablet screens at the Society for Information Display's Display Week 2013. Among them, one stands out: a 13.3-inch notebook display with a 3,200×1,800 (WQXGA+) pixel resolution.

For those keeping count, that's quite a bit better than Apple's 13-inch Retina MacBook Pro, which has a maximum 2,560×1,600 pixel resolution. To make things even better, Samsung claims that LCD can deliver "30 percent" greater power savings than existing LCD displays.

Of course, we're not quite sure what we'd do with such a high resolution on a 13.3-inch screen, but it's comforting to note that the 1,600×900 pixel resolution — exactly half of the screen's maximum and much better suited for 13-inchers — will be perfectly crisp.

On the tablet front, Samsung will be showing a 10.1-inch WQXGA (2,560×1,600) LCD for tablets, which also boasts 30 percent better power savings than current tablet displays.

Visitors of the exhibition, held May 21-23, 2013 in the Vancouver Convention Centre, will also be able to see Samsung's Full HD (1,920×1,080 pixels) mobile AMOLED display, as well as an 85-inch Ultra HD (4,840×2,160 pixel) LCD TV panel.