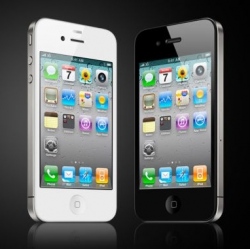 The Galaxy smartphone maker had claimed Apple had infringed the rights to one of its 3G technologies. The South Korean firm has pursued dozens of claims against its rival in courts across the globe, but has only succeeded in a minority of the cases.

It coincides with news that Samsung's lawyers are being aided in a separate case by a former London-based judge. At the Court of Appeal last year Sir Robin Jacob and two other judges reviewed an earlier ruling which had ordered Apple to publish a notice in UK newspapers and on its website saying that Samsung had not infringed its design rights.

The panel upheld the original judgement and then later supported Samsung's follow-up complaint that the way Apple phrased its notice was "misleading", instructing the firm to rewrite it.

"I hope that the lack of integrity involved in this incident is entirely atypical of Apple," Sir Robin wrote in his judgement.

Sir Robin – who is also a law professor at University College London (UCL) – is now acting as a consultant to a law firm helping Samsung defend itself against a patent infringement complaint filed in the US by network equipment provider Ericsson.

The Japanese case dates back to 2011 when Samsung filed a claim that Apple had use one of its data transmission techniques without paying a licence fee.

Apple had counterclaimed that Samsung had no right to the technology and therefore did not deserve a fee.