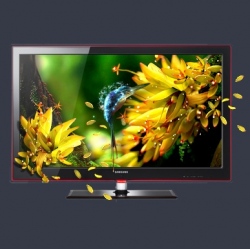 It will spend 31tn won to upgrade its factories and equipment and 13.6tn won towards research and development.

The announcement comes as global economic uncertainty has seen rival firms cut back their growth plans.

Samsung is the world's biggest maker of TVs and memory chips and is South Korea's largest company.

The firm has also been steadily increasing its share of the mobile phone market.

The company also said it will hire 26,000 new employees this year.

'Widen its gap'

Samsung is South Korea's largest business conglomerate with 80 affiliate companies ranging from electronics to finance.

Though the company did not provide a breakdown of how much money will be invested where, analysts said that the majority of investment was likely to go the company's electronics and memory-chip business.

Analysts said the company was keen to use its strong financial position to further strengthen its hold on the market.

"Samsung's got strong cash flow to make bold bets in new technologies," said Lee Sun-tae of NH Investment & Securities.

"No other IT company can beat it in terms of investment and that's how Samsung finds new revenue sources ahead of rivals and widen its gap."

Rival South Korean competitor, LG Group, announced earlier this month that it is reducing its spending by 15% in 2012.