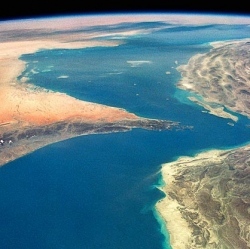 A Russian spacecraft delivering supplies to the International Space Station is out of control and may head back to Earth. The unmanned cargo ship launched from Kazakhstan on Tuesday, but contact was lost with it afterwards. The Russian news agency Tass reports that Progress M-27M is now orbiting in an uncontrolled spin.

Scientists may try again to control it, but it is now likely to break up on re-entering Earth's atmosphere. A spokesman for mission control told Russia's Interfax news agency the craft carried on to a higher orbit after contact was lost, meaning it is now unable to dock with the International Space Station (ISS).

The spokesman said: "The possibility of the craft linking up with the ISS is now not worth it. The main thing now is to ensure its controlled and safe de-orbiting." Two astronauts spending a year on the ISS, Scott Kelly and Mikhail Kornienko, told the Associated Press news agency that flight controllers had given up hope of controlling Progress again.

Mr Kelly told AP he expected the capsule to burn up in the atmosphere, but said he did not know when that would happen.