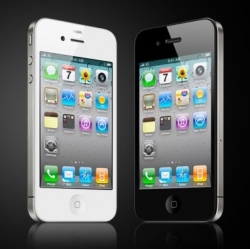 Apple may enter the "phablet" market this year. The Cupertino-based gadget maker is working on two iPhones with larger displays than its current models, according to the Wall Street Journal. the Journal reported that one iPhone will feature a 4.5-inch display, and a second will have a display larger than 5 inches.

Both would be due out sometime in the latter half of 2014.

This isn't the first time we've heard about large-screen iPhones. Early last year, rumors from Japan suggested the iPhone 5 would feature a 4.5-inch display. That turned out to be inaccurate, but more recently an unnamed source told Bloomberg that Apple is working on two extra-large iPhones with curved screens.

The Journal report says the new iPhones won't include curved displays, like some offerings from competing smartphone makers. Apple will also reportedly scrap the iPhone 5C's plastic exterior for the new devices, opting for metal casings instead.

Development on the 4.5-inch model is supposedly further along, while the larger model remains in "preliminary development," according to the Journal. Apple is said to be preparing the smaller model for mass production now.

Last year, device manufacturers shipped 20 million "phablets" (smartphones with screens larger than 5.5 inches) to consumers around the world. Analysts at Juniper Research expect that figure to rise to 120 million over the next four years, making phablets a multibillion dollar market. Larger phones are especially popular in China, where consumers often use their mobile devices for video streaming and gaming.