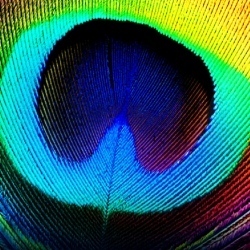 When the iPad mini debuted last year, the reviews were nearly unanimous in the belief that, aside from the display, the device might be the best tablet produced by any company to date. Theories as to why Apple neglected to give the device a better display ranged from pricing considerations to the sheer technical difficulties of packing so much battery intensive, high-resolution power into such a thin form. A new report now claims Apple may be about to give those critics their wish.

According to a report by NPD DisplaySearch, discovered by CNet, sources indicate that Apple will refresh the iPad mini with a Retina display sometime in the third quarter of this year. The report goes on to claim that a second update of the Retina iPad mini will occur in the first quarter of 2014.

Meanwhile, now that the post Steve Jobs passing politeness is over, Microsoft co-founder Bill Gates has just taken his first public pot shot at the iPad. During an interview this morning with CNBC, Gates said:

"With Windows 8, Microsoft is trying to gain market share in what has been dominated by the iPad-type device. But a lot those users are frustrated. They can't type. They can't create documents… So we're providing them something with the benefits they've seen that has made that a big category but without giving up what they expect in a PC."