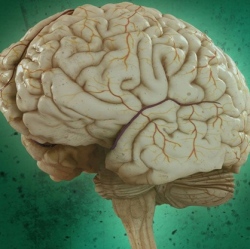 The first known method to permanently bypass the blood-brain barrier*, using mucosa, or the lining of the nose, has been demonstrated by researchers in the department of Otology and Laryngology at the Massachusetts Eye and Ear/Harvard Medical School and the Biomedical Engineering Department of Boston University.

The method opens the door to new treatment options for those with neurodegenerative and CNS disease.

Inspired by recent advances in human endoscopic transnasal skull based surgical techniques, the investigators went to work to develop an animal model of this technique and use it to evaluate transmucosal permeability for the purpose of direct drug delivery to the brain.

In this study using a mouse model, researchers describe a novel method of creating a semi-permeable window in the blood-brain barrier using purely autologous (the patient's own) tissues to allow for higher-molecular-weight drug delivery to the CNS. They demonstrated for the first time that these membranes are capable of delivering molecules to the brain that are up to 1,000 times larger than those excluded by the blood-brain barrier.