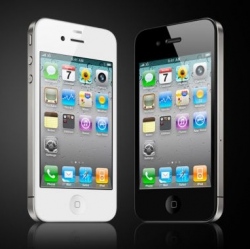 A report from the San Francisco Chronicle suggests that Apple is working to develop new product lines, including medical devices and cars. The newspaper is light on detail, but does describe how Apple are working with with audio engineer Tomlinson Holman to develop a medical device.

The Chronicle claims that it is capable of predicting heart attacks by listening to the sound of blood flow.

Incidentally, that chimes with other reports this morning that suggest Apple has been in talks with Basis Science, which currently manufactures the Basis Health Tracker Watch, about the possibilities of a potential buy-out. Taken together, they suggest that Apple is perhaps at least a little bit interested in breaking into the medical sector.

Elsewhere, the San Francisco Chronicle's sources also claim that Apple has been in discussions with Tesla CEO Elon Musk. That's pretty much where that rumour runs out, though, there are no details as to what the meeting may have alluded to. Indeed, it could be something as small as including iOS in the dash, or something way bigger.

All of this, of course, needs to be taken with a healthy pinch of salt. Of course Apple thinks big when it comes to new products, and more than likely it does have some people working on medical devices and car-related technology, but that doesn't mean any of it will ever necessarily see the light of day. Still, it'll be fun to find out.