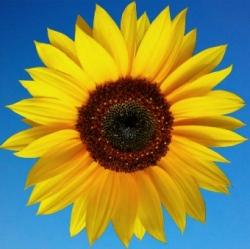 The exponential growth of renewables is marking a turning point in the sector's history. Forming over half of the new energy capacity added in the world in the past three years, renewables, in particular solar power, have reached critical mass, managing to lower costs through technological innovation to compete against other types of energy.

Skip York, vice-president of integrated energy at Wood Mackenzie, referred to solar as "a disruptive technology". "In California, it's becoming so competitive and on such scale that it's disrupting the way energy is priced on the hottest days of the year," he said.

Paddy Padmanathan, CEO of energy giant ACWA Power, also believes renewables are at a turning point. He referred to a 200MW photovoltaic plant to be built in the UAE, which will be funded without any subsidies and benefit from a 25-year power purchase agreement with the Dubai Electricity and Water Authority (DEWA). Electricity generated from the plant has been priced at a record-low 5.84 cents/kWh.

"In January we submitted a very aggressive tariff for photovoltaic power plant, without any subsidies, on a 25-year concession. Renewable energy costs are coming down, panels are getting more efficient, plus the project is in Dubai so it's got excellent solar resource, a good supply chain and good credit standing, which allowed us to put together a very attractive tariff.

"We are investing in these very large capital-intensive assets, putting our own equity capital in, borrowing large sums of debt, and collecting it back over 20 to 25 years as we sell megawatts, so the tariff that we contract on day one needs to remain relevant for those 25 years," he said.