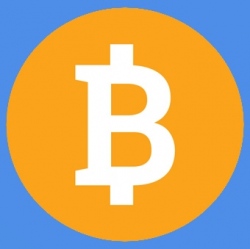 Whether it be Bitcoin or Ethereum, every cryptocurrency has suffered massive losses over the past several days. Prices have dropped to as low as 64 percent, bringing the entire cryptocurrency market cap down to $70 billion from $110 billion. Ethereum's price has gone from $400 right down to $151 in about a month, leading investors to panic sell.

On the other hand, Bitcoin, which dominates the cryptocurrency market is down about 36 percent from its high (it's currently trading around $1,894). Investors are finding it hard to hold onto cryptocurrencies at such a low price, especially amateur investors who bought them at a much higher price.

So what is causing the prices to dip so low? Could they go any lower? Could the market rebound from here?

Here are a few possible causes for the recent price tumble:

1. August 1st is looming

The infamous crypto "civil war" is around the corner. The debate on whether or not to increase the Bitcoin block size has been going on for a few of years now, with disagreement between the miners and nodes.

On August 1st, we could see a split, with part of the Bitcoin network supporting a change in protocol and the other part sticking to the current protocol. The result could be a massive devaluation of Bitcoin. This particular concern is making investors nervous, and some are liquidating their BTC into fiat, which could be the cause for this free fall.

As the Bitcoin price falls further, it will take down most of the major currencies with it. It is safe to say August 1st is not only Bitcoin's independence day, but also a big day for all the blockchain based currencies.

2. Post-ICO "startups" are cashing out

Many blockchain-based companies have managed to raise millions of dollars in ETH — through initial coin offerings (ICOs) without even having a product. Nearly $700 million was raised in total last month through ICOs on the Ethereum platform.

Needless to say, most of these so-called startups are not worth the money they have raised. For instance, the BAT ICO raised $25 million in less than a minute, Cosmos raised $16 million, Status raised $95 million, and Bancor raised $153 million. One thing these companies are good at is marketing and writing fancy white papers.

Serious startups may hold onto Ethereum when they receive their funds, but those that are looking to make a quick buck could immediately cash out. This trend could also cause honest companies to liquidate their ETH and hold their funds in fiat (because, well, less volatility).

This could be one reason the Ethereum price is feeling downward pressure. EOS, for instance, which raised $200 million worth of ETH earlier this month, has apparently been offloading its ETH to Bitfinex. EOS is not alone; TenX, which listed Vitalik Buterin as an investor, raised 200,000 ETH ($67 million at the time) in its token sale, has sold nearly 30 percent of that ETH cache already. It is not clear whether TenX's ETH are being sold on open exchanges or directly to individual investors, but they are going off TenX's smart contract address.

From a startup's perspective converting ICO funds (ETH) into fiat isn't a bad thing at all, as Jeremy Epstein explained recently on VentureBeat. It helps them stay away from a highly volatile market and focus on their project.

Still, given that many ICO project developers have no incentive whatsoever to deliver on their promises following a big fundraise, we need an ecosystem to regulate these irrational multimillion-dollar seed funding rounds — and it needs to be set up quickly. The system must ask for provable business models. The projects must have use cases, users, flowing revenue, and even profits. Also, a working prototype would be nice.

3. We're seeing market manipulation and amateur panicking

The cryptocurrency market is as unregulated as it can get. Things that would result in jail time on the stock market are legal here. In such a scenario, it's no surprise that big players are manipulating the markets for their own gain. It's no longer rare for people to run bots to buy and sell cryptocurrencies.

Amateur investors, on the other hand, want to make quick profits. Once the price starts falling, these investors tend to panic sell. The combination of market manipulation and panic selling may be a reason behind the current price fall. One might argue that the market is going through its long term growth correction, but there is a chance it could be in for a deeper fall. The market could swing either way.

The bright side

Cryptocurrency is here to stay. While most of the current coins might disappear in the years to come, a few of these startups hold the potential to disrupt the entire financial system as we know it.

Some analysts are very bullish on this market and say it is still in the nascent stage with very few investors. Once the cryptocurrency market goes mainstream, the market cap will grow and so will the prices of coins.