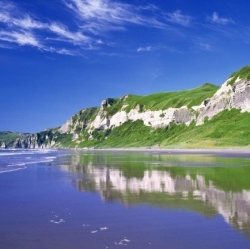 Hundreds of thousands of people are marching worldwide to demand action to stop climate change, but one protest in Paris was marred by violence. More than 2,000 events are happening globally on the eve of a UN summit in the French capital. In Paris, police fired tear gas demonstrators gathered in the Place de la Republique.


In Sydney, many people carried placards reading "There is no Planet B" and "Solidarity on a global scale". Mayor Clover Moore tweeted to say that, according to organisers, the true number of demonstrators was "at least 45,000", which would make it the biggest ever such march in Sydney, if confirmed.

"Those who did the least to cause the problem are feeling the impacts first and hardest, like our sisters and brothers in the Pacific," said Oxfam campaigner Judee Adams in a protest of some 5,000 people in Adelaide.

Further demonstrations are to be held in Sao Paulo, Mexico City and New York, among other cities. About 150 world leaders are due to attend the Paris talks including US President Barack Obama, China's Xi Jinping, India's Narendra Modi and Russia's Vladimir Putin.

French President Francois Hollande says he hopes a deal can be achieved, but that it will not be easy.