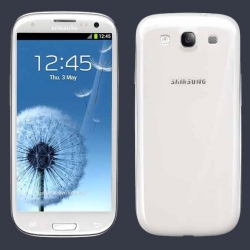 Prepaid phone plans, where you pay the full price for a cellphone and then pay lower monthly rates without a contract, seem to offer what most budget-conscious people want. So why haven't they really caught on?

Contract-free phone plans account for only 23 percent of the wireless customers in the United States phone market, according to the research firm Ovum. The rest are subscribers locked into contracts and paying higher monthly fees.

That's despite the fact that prepaid phone plans are generally a better deal for most people, who can save hundreds of dollars over the course of two years compared to a contract plan.

The iPhone with a two-year contract on AT&T, for example, costs $200 for the handset and then upward of $90 a month for the plan; over two years, including the cost of the phone, customers pay at least $2,360. With a prepaid plan on Virgin Mobile, which is owned by Sprint, the iPhone costs $650 for the handset, and then $30 a month, including unlimited data (the type of data plan that people are happier with, according to J.D. Power). Over two years, that would cost about $1,370.

So why aren't more people going prepaid?

The bait that reels most people into more expensive contracts is the subsidized price of a phone, said Tero Kuittinen, an independent analyst and a vice president of Alekstra, a company that helps customers manage their cellphone bills.

"Right now, consumers don't do the math, and they have a lot of resistance to paying $500 to $600 upfront, and they'd rather pay $100 upfront and then overspend," he said. "That psychology has worked for hundreds of years, and it's still working."

There are less obvious reasons, too. Another factor is that carriers aren't marketing prepaid plans as heavily because they want more customers on contract plans.

"They deliberately don't market their prepaid plans," said Jan Dawson, an Ovum analyst. "They want you on postpaid plans that deliver higher revenue per user, on contracts that are going to lock you in."

Sprint, for instance, hasn't begun marketing the iPhone on Virgin Mobile's prepaid plans, even though that offering was introduced in June, (though it says it does plan to eventually).

Mr. Dawson added that smaller carriers that offer prepaid plans, like Leap Wireless or MetroPCS, have tiny marketing budgets compared to the big carriers like AT&T and Verizon Wireless, so their cheaper phone plans simply aren't as well known.

Finally, until recently, prepaid phone companies haven't offered handsets that are as compelling as the ones you can get with a contract. Only in the last few months did the iPhone and some big Android phones become available through prepaid phone companies.