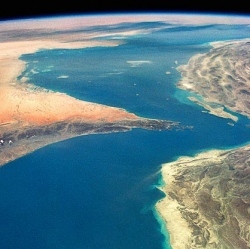 Made In Space, has developed additive manufacturing technology for use in the space environment. By manufacturing space assets in space, as opposed to launching them from Earth, the company plans to accelerate and broaden space development while also providing unprecedented access for people to use in-space capabilities.

Can you explain how Made In Space got started, what was the background to the team and the original idea?

Back in 2010, after attending numerous space conferences with the goal of making an impact on the space industry, Aaron Kemmer enrolled in the Singularity University business executive program. While there, he met Jason Dunn, Mike Chen and other core members of the team that would become Made In Space.

This group, along with astronaut Dan Barry, were looking to accelerate development and exploration for the space industry. They settled on the idea of additive manufacturing on-site in space as the means to do that, since launching everything to space requires vast amounts of money and time.

Made In Space, formed in August 2010, was created with the goal of enabling humanity to be a multi-planetary species. The first step towards that goal is the ability to build hardware in space.

What do you regard as your most important achievements to date?

After four years of development, Made In Space's first 3D printer constructed for NASA specifically for use in microgravity and zero-gravity was launched to the International Space Station (ISS) in September, 2014. Since the beginning of mankind, humanity has been building tools and parts on Earth. With the delivery of this printer to the ISS, we now have a sustained manufacturing option available in space to build these parts and tools. This is the first true alternative to rockets for delivering hardware to space, and we believe it marks an important milestone for the space development and our species.

Your work with NASA has been especially noticed. What was the process like when dealing with NASA to get a 3D printer to the ISS?

The relationship between Made In Space NASA's Marshall Space Flight Center (MSFC) has been a perfect example of how government can work with independent business. We've benefited greatly from NASA's input and guidance, and from opportunities such as NASA's Flight Opportunities Program, which allowed us to test our printers in parabolic aircraft which provides short periods of microgravity.

How did you make a printer that can function in microgravity?

There were many key challenges Made In Space had to solve in order for a 3D printer to work in microgravity. Originally we had thought to use commercial off-the-shelf printers with some modifications, but after testing those on parabolic airplanes, we found that none of them worked. That led us to develop our own prototype. Since this is an extrusion-based printer, we had to get the filament to layer on the bed correctly without the benefit of gravity. We actually had to adjust for dozens of differences, including:

• the difference in thermal processes in microgravity

• that substantial g-forces would act on the printer during launch

• safety issues for astronauts due to outgassing and particulates

• the lack of gravity to keep specific components of the printer in place

How we achieved solutions for these problems is confidential, but I can say it took a serious commitment from our team to develop the printer to meet these challenges and pass all NASA testing and safety requirements.

What is your next big goal?

The next big goal is to test our printer in space and learn from the findings. The data we receive will feed the development of our next printer, intended to be a permanent additive manufacturing facility on the ISS, due to launch in 2015. We're also developing a plastics recycler that turns waste back into useable filament. This will allow less material to be launched from Earth, which is very significant in terms of cost savings.

Where do you see the future of the company in 5 and 10 years?

Made In Space expects to see the further development of our technologies for in-space use. With our second printer on station, we're opening up access to space for businesses and individuals that has never existed before. Practically anyone will be able to contract to use the 3D printer to create hardware such as cube satellites. Imagine owning your own satellite!

Where do you see space travel in 10 years? Where do you see 3D printing in 10 years? Will developments in these two areas influence each other even more?

3D printers may well become a standard part of household hardware, and a common part of many retail industries, given the personalization it allows. The commercial space industry should continue to grow and diversify rapidly, with more resupply rockets, the creation of a 'space taxi,' the contract to bring manned spaceflight back to the U.S. and a focus on 'tourist' spaceflight.

We're already seeing a 'deep dive' into using 3D printing for space components. As those parts and processes are refined we'll see the rapid expansion of our ability to create customized solutions and one-offs. We expect to see a whole new industry created by our in-space manufacturing services, since it will provide huge savings for cost and time, and allow the flexibility to create a very specific item at the time it's needed. We expect that within 10 years how we think about, and interact with space, will be fundamentally different.
You started at Singularity University (SU). What is life like being incubated at Singularity University Labs? How did you transition from the graduate studies program to being incubated in SU Labs?

Singularity University brings together a tremendous talent of ambitious, motivated people looking to make large-scale changes. The program allowed the Made In Space co-founders to work with astronaut Dan Barry and a wide selection of talented individuals, leading towards the formation of Made In Space in 2010.

Is there anything else you would like to tell us/announce that is not covered in the above questions?

Just to stayed tuned: by introducing the first sustained manufacturing device for in-space use, we're looking to change the paradigm of how hardware is sent to space. The additive manufacturing technology demonstration we're conducting with NASA on the ISS is the first step in realizing that change, but there are many other subsequent projects in development which will take us further down the path towards our long term goal – enabling humanity to become a multi-planetary species.