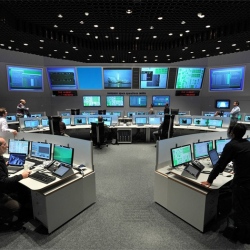 The European Space Agency (Esa) says its comet lander, Philae, has woken up and contacted Earth. Philae, the first spacecraft to land on a comet, was dropped on to the surface of Comet 67P by its mothership, Rosetta, last November. It worked for 60 hours before its solar-powered battery ran flat.

The comet has since moved nearer to the Sun and Philae has enough power to work again. "Philae is doing very well. It has an operating temperature of -35C and has 24 watts available," said Philae project manager, Dr Stephan Ulamec. Scientists say they now waiting for the next contact.

Esa's senior scientific advisor, Prof Mark McCaughrean, told the BBC: "It's been a long seven months, and to be quite honest we weren't sure it would happen – there are a lot of very happy people around Europe at the moment."