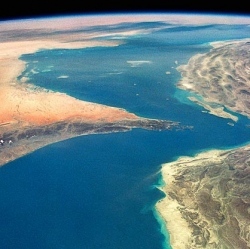 Peter Thiel's late-stage venture firm Mithril Capital Management is planning to invest in space exploration and transportation.
Mithril partner Jim O'Neill denied in an email that he is raising a dedicated fund, but confirmed that the firm just hired several space industry experts to join the investment team.
"We are delighted to have hired two space industry veterans on our investment team to help us examine hard technology companies, including transportation and space," he said.
Sources also said that several million dollars has already been poured into the fund to build vehicles for space exploration. Mithril denied this, and said they will not be raising additional money beyond the existing $402 million fund.
Likewise, the extent to which Thiel will be personally involved with exploring space-related opportunities remains unclear.

San Francisco-based Mithril is a growth fund that fits between Thiel's other investment firms, Founders Fund, which typically focuses on earlier stage investments, and Clarium Capital, a global hedge fund.
Founders Fund has invested in SpaceX, a private space transport company. And in a 2011 interview with the New York Times, Thiel said that not enough energy is spent tackling big challenging problems, "like space exploration." Bloomberg BusinessWeek reports that Thiel is a science fiction junkie obsessed with putting his money behind ideas that would expand human possibility.