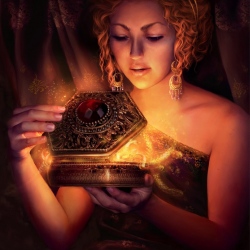 Pandora may have had a good fourth quarter in 2012, but CEO Joe Kennedy is on his way out.
"As part of our board discussions of the road that lies ahead, I reached the conclusion and advised the board that the time is right to begin a process to identify my successor," Kennedy said in a statement today.
Kennedy has led Pandora since 2004, and he's remaining as CEO until Pandora finds a successor.
Strangely, Kennedy's resignation comes as Pandora is reporting fourth-quarter 2012 revenues of $125 million, a 54 percent increase year-over-year. The vast majority of that came from ad revenue, which accounted for $109 million. (The company's stock is up 20 percent in after-hours trading.)
But reports say that Apple is planning to step into Pandora's streaming turf, rumors that have left the company's investors a bit jittery as of late. The good news, however, is that Apple's efforts to undercut Pandora on price have been faced with some heavy resistance from record execs. This gives Pandora a significant, albeit temporary, break.
Elsewhere, Pandora has been hit with significant backlash over its recent decision to cap free streaming for mobile users at 40 hours per week. The move, which Pandora says only affects roughly 4 percent of monthly active listeners, is a reaction to ballooning royalty rates, which will increase by 9 percent this year alone. (You can see this pretty clearly in Pandora's Q4 losses, which spiked to $14.4 million from $8.1 million.)
Clearly, things are getting a bit dicey in the world of online music streaming, and Kennedy has found an opportune time to drop out.