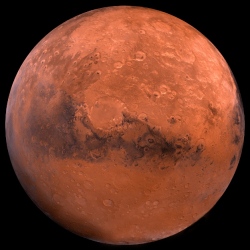 The first test flight of the US space agency's Orion "Mars ship" has been postponed, amid technical issues. The capsule had been due to launch atop a Delta rocket on a short journey above the Earth to prove key technologies. Its maiden voyage was to have taken place from Cape Canaveral in Florida between 12:05 GMT and 14:44 GMT.

But the countdown was interrupted by gusty winds and by troublesome fuel valves that became sluggish in their behaviour. Engineers will try again on Friday. "Despite the valiant attempts of the launch team and mission managers around the country, we basically ran out of time in trying to troubleshoot," said Nasa spokesman Mike Curie.

The conical vessel is reminiscent of the Apollo command ships that took men to the Moon in the 1960s and 1970s, but bigger and with cutting-edge systems. For this demonstration mission, it is being flown without people aboard.